GREETING
HOME > COMPANY PROFILE > GREETING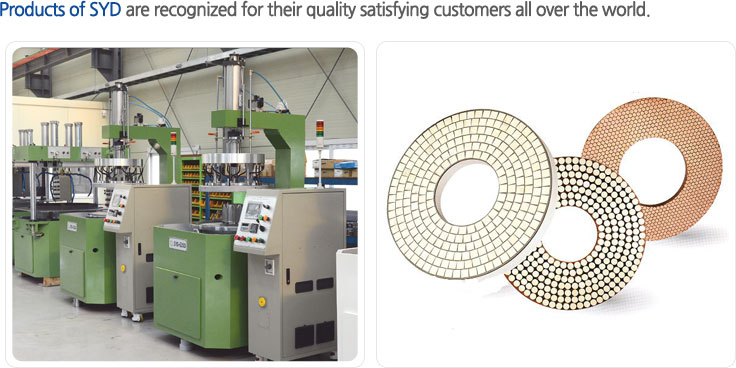 SYD Co., Ltd was established in 1981 and succeeded to polish the crystal quartz in thickness of 0.065mm by using only water as cutting fluid with super abrasive, super vitrified diamond wheel for the first time around the world.

SYD vitrified diamond wheel and CBN wheel with excellent performance for surface polishing reduce working time and processing cost.

SYD Co., Ltd considers strict quality control and customer satisfaction first, so we have gotten positive reviews in the world market.

SYD Co, Ltd is the shortcut to achieve customers' production goal in the quickest time.

Also, SYD Co., Ltd will always try to provide high quality product and trustful service focusing on customer satisfaction and management.

President Yum Kwang Cho